Introduction
CH9344 is a USB to Quad UART Bridge Controller, which provides 4-channel full duplex UART interfaces UART0/1/2/3, to expand UART interface of computer or upgrade common serial communication devices to USB directly.

Features
Operating voltage: 3.3V.
USB 2.0 High speed interface.
Compatible with 16C550 UART and enhanced.
Supports 5, 6, 7 or 8 data bits and 1 or 2 stop bits.
Supports odd, even, none, mark, space parity.
Supports various common baudrates, up to 6Mbps.
Driver support: Windows XP/Vista/Win7/Win8/Win10/Win server/Linux/Android.
RoHS compliant LQFP-48 lead-free package.
Packages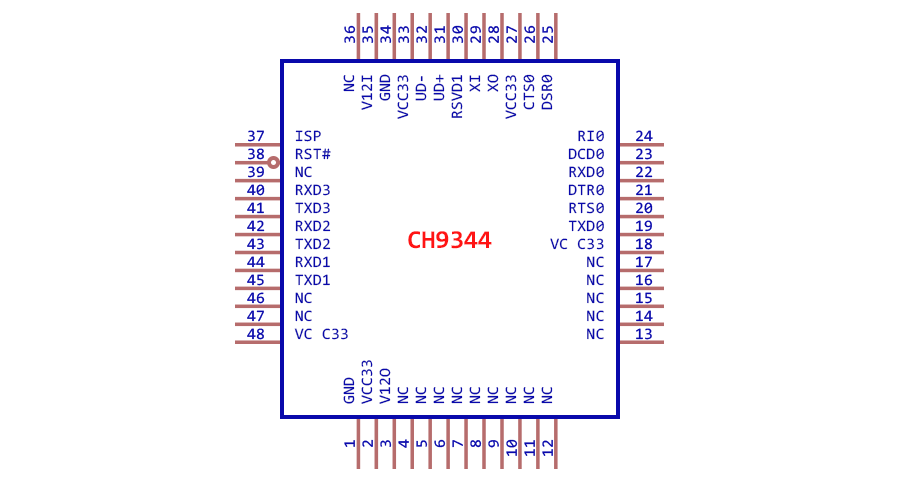 Development Information Datasheet: CH9344DS1.PDF Drivers: USBMSER.EXE(Windows driver, supports WIN10/WIN8/WIN7/XP etc.) Schematic: CH9344EVT.ZIP