Introduction
CH9329 is a UART to HID device(keyboard, mouse, custom) converter chip that is recognized as a standard USB HID keyboard, USB mouse or custom HID device on computers according to different working modes. CH9329 receives the data sent from the UART, then package the data into standard HID report data and upload to the computer through the USB port according to the HID class device specification. Through the provided Windows software, the user can also configure the chip's working mode, UART communication mode, UART baudrate, various timeouts, VID, PID, and various string descriptors. The figure below shows the diagram of its general application.
Features
Supports 12Mbps Full speed USB and 1.5Mbps Low speed communication, USB 2.0 compatible;
The host computer's USB port conforms to the standard HID protocol, and does not require additional driver installation. It supports Windows, Linux, MAC and other operating systems with built-in HID device drivers;
Supports 5V and 3.3V power supply;
RoHS compliant LQFP-48 lead-free package.
Packages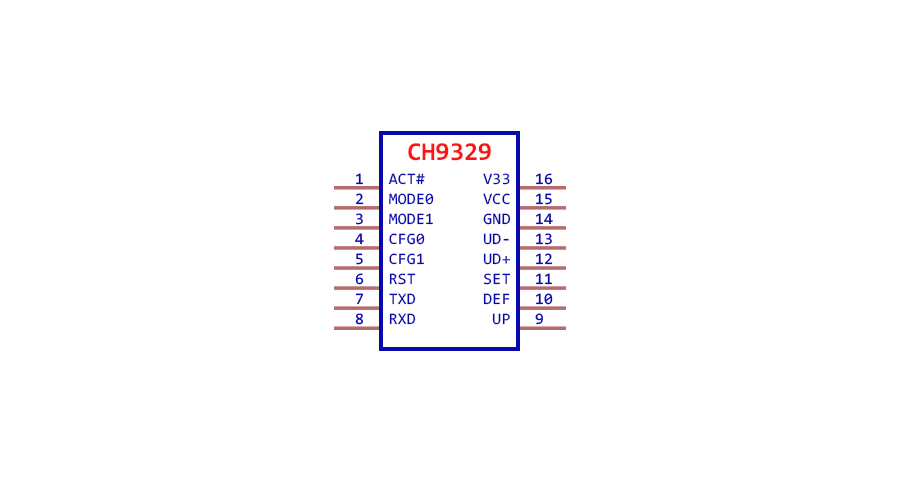 Development Information
Datasheet: CH9329DS1.PDF
Schematic & Tools & Samples: CH9329EVT.ZIP