Introduction
CH9326 is a HID to UART converter chip. CH9326 supports bidirectional data transmission, it receives the data sent from the UART, then package the data and send to the computer through the USB port according to the HID class device specification, or receives the USB data packet from the computer conforming to the HID class device, then send data from the serial port. Through the provided PC software tool, the user can configure the chip's VID, PID, and various string descriptors. The figure below shows the diagram of its general application.

Features
Full speed USB device interface, USB 2.0 compatible, integrates 12MHz clock.
Default communication baudrate is 9600bps, supports multiple UART data formats and various common baudrates settings.
Supports 5V and 3.3V power supply.
Configurable for VID, PID, and various string descriptors of chip.
Configurable for default baudrate of chip.
Comply with USB related specifications and comply with HID class device related specifications.
RoHS compliant SOP-16 lead-free package.
Packages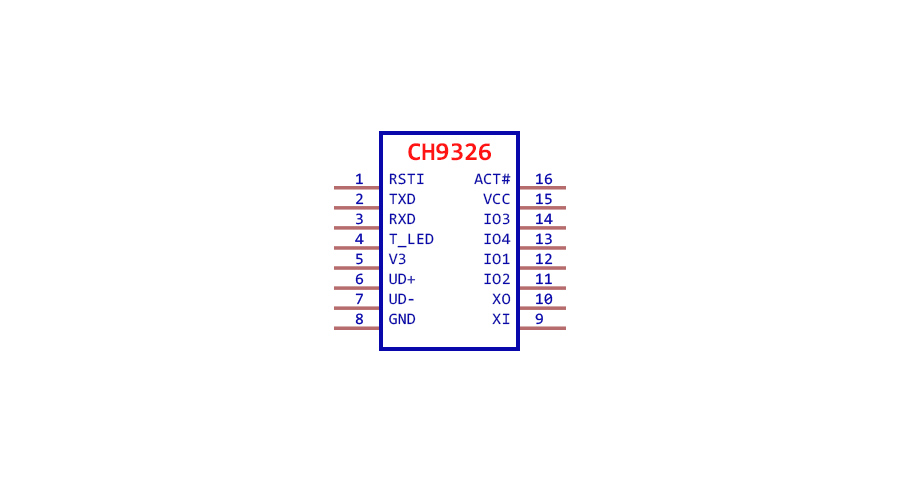 Development Information
Datasheet: CH9326DS1.PDF
Schematic & Tools & Samples: CH9326EVT.ZIP